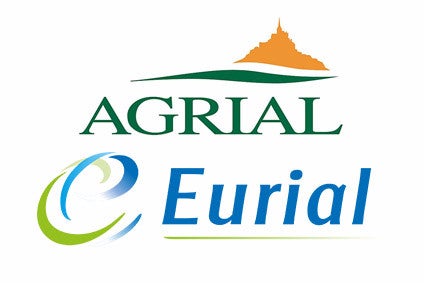 A deal to merge French dairy co-operative Eurial with the dairy assets of the broader agri-food co-operative Agrial will be voted upon at meetings at the two businesses next month.
Eurial and Agrial first announced plans to combine their assets last July. In November, the businesses then formally combined their milk processing and marketing operations.
On Wednesday (27 April), Agrial said the shareholder votes, originally scheduled for June, would be held in May. Agrial said the move was "another step" in building an "international" dairy co-operative. The company insisted "future growth opportunities" lie "beyond our borders".
Agrial also announced plans to buy local cheese maker La Fromagerie Guilloteau. The co-op said it was in exclusive talks with founder Jean-Claude Guilloteau and minority investor IDIA. La Fromagerie Guilloteau owns cheese brand Pavé d'Affinois, as well as goats' milk cheeses such as the AOC Rigotte de Condrieu. The firm has three production sites and, in 2015, its turnover was EUR65m (US$74.4m). The company generated 35% of its turnover from exports.
Agrial also reported its 2015 financial results on Wednesday, which included increases in sales and earnings. The co-operative said growth was supported by the successful implementation of its strategy in the face of what it termed a "major agricultural crisis".