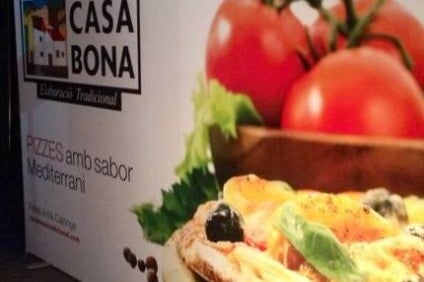 Spain-based bakery-products supplier Europastry has acquired a stake in Casa Bona, a local business supplying chilled pizza products.
Europastry has snapped up a 35% stake in Casa Bona, which is based in Calonge in Catalonia in north-eastern Spain. Financial details were not disclosed.
The investment by Europastry follows a similar move by Spanish meats and ready-meals manufacturer Noel Alimentaria, which bought a stake in Casa Bona earlier this year. The size of that shareholding has not been disclosed.
A Europastry spokesperson said: "Our company will add its expertise and know how in pizza dough, as a leading baked goods company with more than 30 years of experience. Also our production and distribution capacity.
"Noel is a specialist in the production and distribution of cooked and cured ham, sausages and fresh meats. It stands out for its capacity for innovation and experience in refrigeration technology.
"Finally, Casa Bona has an excellent know-how in the elaboration of handmade pizzas. Currently, Casa Bona reaches 63% of the product market in the category of premium refrigerated pizzas."
Earlier this year, Europastry became the sole shareholder in Ingapan, a local supplier to the foodservice sector. Europastry acquired the 40% it did not own in Ingapan from the Chousa family, which set up the company in 1959.