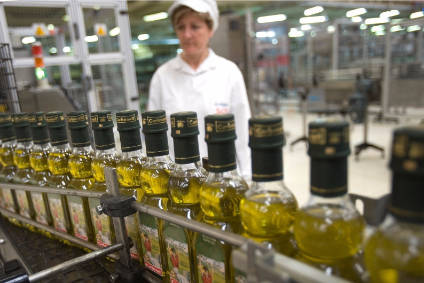 The European Commission has agreed a private storage aid initiative for European Union-produced olive oil to try and shore up prices in the category.
Stocks at the EU level and consecutive good harvests have created an imbalance between supply and demand in the olive oil market, resulting in a price decrease, the EC explained.
Private storage aid is a traditional market management measure to reduce oversupply on the market and thereby help prices to recover.
"In view of this particularly difficult market situation, the European Commission adopted today private storage aid for virgin olive oils," it said.
It pointed out that due to the excess in supply following harvest 2018/19, prices over the last few months in the Spanish, Greek and Portuguese markets have been particularly low. For instance, the price of Spanish extra-virgin olive oil reported mid-October was 33% below the five-year average.
"The exceptionally high stocks at EU level, estimated at 859 000 tonnes for 2018/19 (88% of which in Spain), combined with an average production expected for 2019/20 threatens to keep the EU olive oil market under pressure," the EC said.
It hopes the private storage scheme will help alleviate the pressure and contribute to re-balance the market.
Phil Hogan, EC commissioner for agriculture and rural development, said: "In the past months, the olive oil market has been going through serious market imbalance and I'm proud to say that once again the Common Agricultural Policy is here to support our farmers and producers. Thanks to our market measures, the private storage aid adopted today will help stabilise the market and prevent further damages to the sector."
The scheme will operate through a tendering procedure for a maximum of four periods to allow for "flexibility and measured market management".
The aid will be granted to oils in bulk of the different types of virgin olive oils: extra virgin, virgin and lampante olive oil.
The EC said that for private storage aid to have an effect, the quantities benefiting from the aid shall stay in storage for a minimum of 180 days and the minimum quantity per tender will be 50 tonnes.
Tenders can only be submitted in producing EU member states: Greece, Spain, France, Croatia, Italy, Cyprus, Malta, Portugal and Slovenia. The first tender will be launched from 21 November to 26 November.