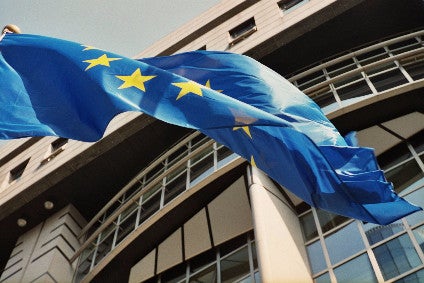 Members of the European Parliament today (20 January) voted against a proposal from the European Commission to allow baby foods to continue to contain up to three times more sugar than recommended by the World Health Organization.
Some 393 MEPs opposed the policy, with 305 voting in favour. There were 12 abstensions.
"The proposal by the EU Commission would have allowed baby foods to contain far higher levels of sugar than those recommended by the World Health Organization. The introduction of such high levels of sugar to foods – especially so early – would have contributed to the rising levels of childhood obesity and may affect the developing taste preferences of children. For infants and young children in particular, added sugar levels should be kept to a minimum" UK MEP Keith Taylor, who drafted the objection, said.
Under WHO recommendations issued in March, adults and children should limit their daily consumption of free sugars to less than 10% of their total energy intake.
MEPs said the European Commission's proposal would have meant sugars could continue to provide up to 30% of the energy intake from baby foods.
"Parliament votes to boot out #excess #sugar in baby foods! Commission now has to come back with better proposal. Back of the net!!," Taylor, a Green Party MEP for south-east England, tweeted today in the wake of the vote.
The objection adopted today, which deals specifically with processed baby foods, also saw MEPs called for labelling and marketing to make it clear the products are not appropriate for infants of less than six months of age – and "should not undermine" the six-month exclusive breastfeeding recommendation.
An objection put forward by Green on the marketing of infant and follow-on formula was not adopted.
In October, a proposal was put forward EU member states could allow baby care and scientific publications to carry advertisements for infant formula. The regulations, issued by the European Commission using delegated powers, do however allow EU governments to ban or restrict the ads if they choose for products sold to babies up to six months old.
Brussels also released new rules on marketing follow-up formulas, saying these must be sold with statements saying these are only suitable for infants older than six months, unless a health professional advises feeding them to younger babies.