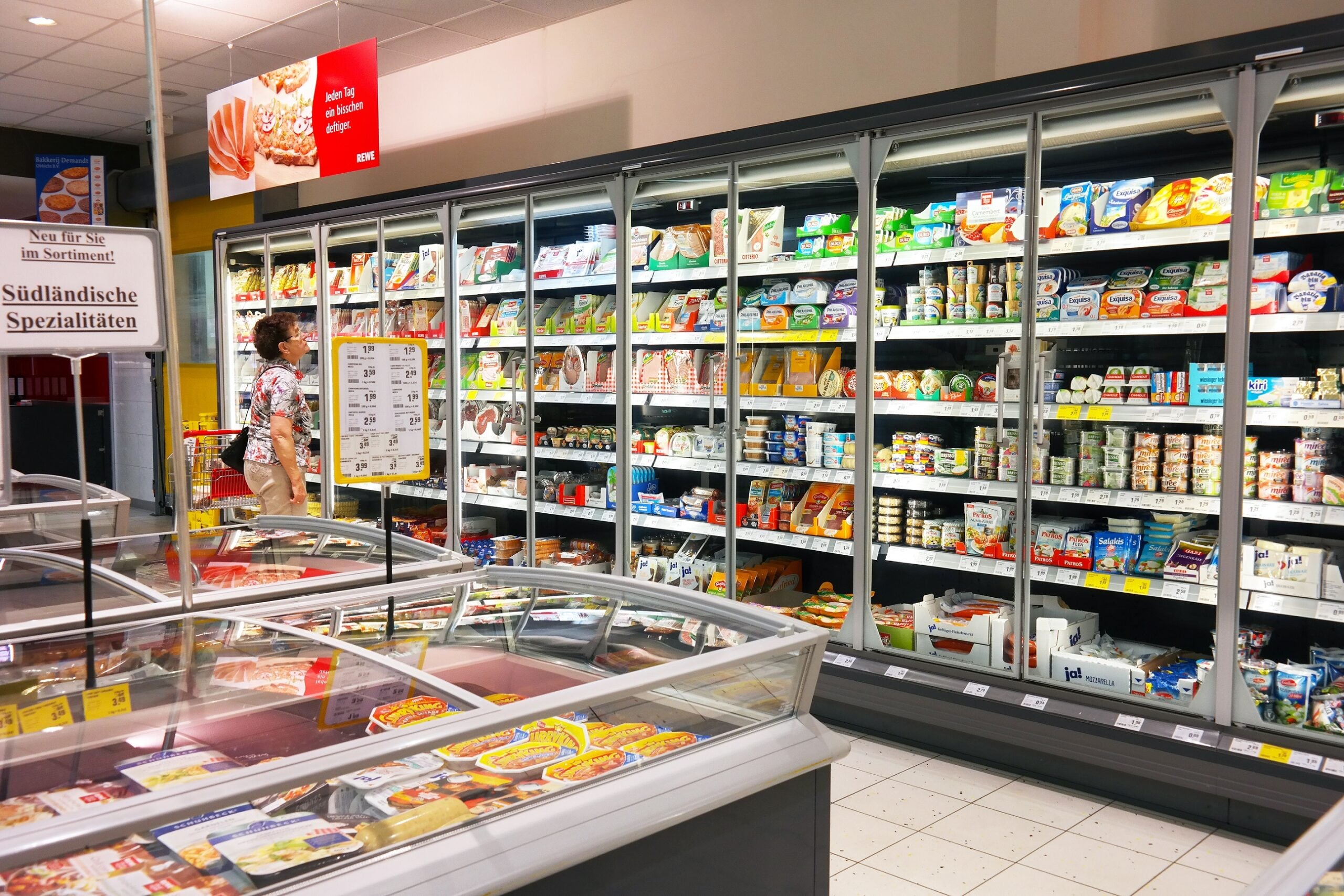 Private-label retail sales in Europe are likely to gain market share as manufacturers of branded food and drink products push up prices to combat inflation.
Retailers may choose to hold back from increasing prices on select items to get an edge on branded products, which have been favoured during the pandemic as consumers sought "recognised and trusted brands in almost every FMCG category, despite retailer-owned private labels widening the price gap by offering discounts and promotions", UK-based research and data company IRI said.
IRI's 'FMCG Demand Signals' report published today (18 October) noted branded product sales rose 0.6% in the year ended 31 July, an increase of EUR35bn (US$40.5bn) in value terms. While the price gap between private label and branded products widened by almost one percentage point as retailers increased in-store and online promotions for own-label, the branded segment accounted for a 67.3% market share.
"In this growing inflationary environment, where leading FMCG manufacturers are likely to pass on the full impact of price increases to consumers, retailers are poised strategically to hold prices of private labels in categories where they wish to increase penetration and grow value sales," IRI said.
It singled out chocolate, ambient foods, pre-packed meals, some better for you breakfast cereals, grain bars, "protein-rich functional foods and drinks", at-home cooking sauces, condiments and meal kits as the most likely private-label items to be held in price.
Ananda Roy, IRI's international senior vice president for strategic growth insights, said: "As inflationary measures hit parts of Europe and national brands raise their prices, retailers must decide exactly where they will allow price increases to flow directly through to consumers.
"Undoubtedly, we will see price hikes for many staple national brands. In categories where major supermarkets and discounters wish to see greater private-label penetration, they may decide to hold back and offer more affordable prices."
Roy added the scenario is likely to continue for "at least a quarter or more to gain penetration and value sales growth".
In the year through July, IRI said total FMCG sales in Europe rose 3.1% to EUR579bn, with chilled, fresh and ambient foods accounting for 51.3% of sales.
Frozen foods were the second-fastest growing category along with drinks, with total sales up 4.4%, led by fish and meat, and ice cream.
IRI concluded. "As the prices of national brands, particularly in food, rise in response to the inflationary trend, it remains to be seen if private labels can gain greater share of value sales especially as retailers may decide strategically to pass on cost increases in certain categories and eat into their margins in strategically important categories to their private-label portfolio."
In Canada, a preference for private-label food products seems to be increasing. A survey by Caddle Inc. in Ontario found 39.8% of Canadian shoppers were leaning toward own-label, split into 17.5% buying much more and 22.3% purchasing a little more. Some 52% of respondents, however, said their shopping habits were unchanged, with 8.2% cutting private-label purchases to some degree.