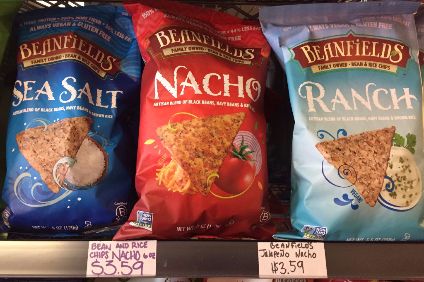 Beanfields Snacks has a new CEO, with former PepsiCo and Califia Farms executive Arnulfo Ventura taking the helm at the US tortilla chip maker.
Ventura replaces Mark Rampolla, the co-founder of Beanfields owner Powerplant Ventures and who became the snacks firm's chief executive last year.
"[It] was the plan all along to eventually bring in a full-time, growth-oriented CEO," Rampolla told just-food. "I helped get the business on the right track and timing worked out with Arnulfo, so good for all."
Ventura was previously vice president of business development and head of e-commerce at US dairy alternative business Califia, where he worked for three years.
He joined Califia in 2015 after 18 months at PepsiCo, where he was senior business development manager for e-commerce and natural food channels. Ventura was hired by PepsiCo after setting up his own drinks brand, Coba.
Powerplant Ventures, which Rampolla set up in 2015, led a consortium that acquired a majority stake in Beanfields in the spring of 2017.
The consortium, which also included media investor Bruce Friedman, bought control of Beanfields from the Glidden family.
When Powerplant Ventures invested in Beanfields, the private-equity firm said Rampolla was to become the snacks firm's co-chairman, alongside its founder Reed Glidden.
However, by July last year, Beanfields announced Rampolla would move to chief executive. Rampolla said at the time: "Reed had already stepped aside as CEO of his choice. I suggested I would step in. Reed agreed and he and I will remain co-chairmen and me as CEO."
Beanfields, formed up in 2011, sells its gluten-free, Non-GMO Project Verified chips across the US. The brand is present in Canada, Australia and the UK.
just-food interview from 2017 – Rampolla: "Beanfields Snacks has all right elements to be ready to scale"