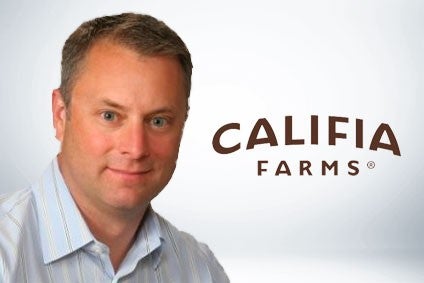 Greg Steltenpohl, the founder and CEO of dairy-free business Califia Farms in California, plans to retire, with the former chief of better-for-you snack firm Quest Nutrition set to replace him.
Steltenpohl, who launched the plant-based oat drinks company in 2010, will remain on the board as executive director after he retires. A spokesperson for Califia told just-food the timing of the CEO changeover has not yet been confirmed.
Dave Ritterbush has been named Califia's new chief executive. He was most-recently president and CEO of California-based Quest, which last year was sold to The Simply Good Foods Co. for US$1bn.
Ritterbush has also previously worked, in various capacities, for US snacking company Popchips, Red Bull and Dreyer's.
Steltenpohl said in a statement announcing the changeover: "Now is the perfect time in the company's evolution for this next step. We were committed to finding the right person to serve as our next CEO, and I couldn't be more excited to hand over the reins to such a talented and well-respected leader. With his deep experience in CPG and nutrition, Dave is the ideal person to continue taking the company forward as a leader in the plant-based food and beverage space."
As well at plant-based milk and oat drinks, Califia also produces dairy-free butter, yogurts, creamers and cold-brew coffee. The company secured US$225m in funding earlier this year from a group of investors in exchange for a minority stake to fund additional production capacity and for global expansion.
just-food spoke to Steltenpohl in an interview in March. See it here: "This could be the tipping point for the plant-based industry"