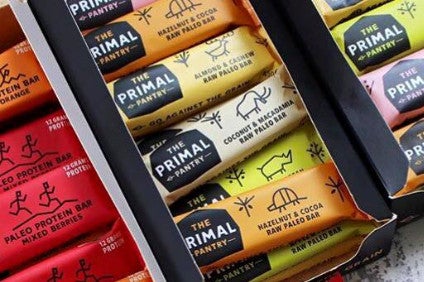 Former United Biscuits, Cadbury and Pret A Manger executives have invested in UK paleo snack bar maker The Primal Pantry.
Jeff van der Eems, who was CEO at United Biscuits until March this year, Mark Reckitt, Cadbury's ex-chief strategy officer, and former Pret A Manger marketing director Mark Palmer have each taken a minority stake in The Primal Pantry, which was set up in early 2014. Financial details were not disclosed. Suzie Walker and Dominic Maxwell, the company's founders, remaining majority shareholders.
Van der Eems will take a seat on The Primal Pantry's board. Palmer, who set up UK soft drink maker Cawston Press and also worked at UK organic chocolate brand Green & Black's, is to be the company's chairman.
Walker said she was "excited to welcome such high-calibre talent to our board". She added: "This investment as a very significant and strategic step in the future growth and success of our business."
The Primal Pantry has listings at UK retailers including Tesco and Sainsbury's. The company said its brand is "on track" to generate a retail sales value of GBP4.6m (US$5.7m) by the end of the year. It declined to disclose annual turnover or profits. Outside the UK, The Primal Pantry exports to 26 markets.
Van der Eems said: "Their products are perfectly positioned to benefit from the growing consumer desire for natural, good tasting products. With the team we have assembled I believe we have a very exciting future."
Palmer added: "I have been hugely impressed by the early progress that The Primal Pantry has made. The products are exceptional and the business is well placed to grow as customers continue to turn to premium healthy snacks."