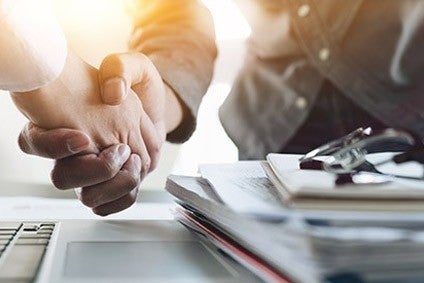 Exceldor, the Canada meat products cooperative, is investing in another business in its domestic sector, the Quebec-based Lacroix Meats.
For an undisclosed sum, Exceldor is buying a majority stake in Lacroix Meats, which markets branded and private-label products.
Exceldor president and CEO René Proulx said the move spoke to the strength of the co-op. "The business opportunities this partnership entails gives us every reason to look forward to even more impressive growth in jobs and sales in the future. This partnership demonstrates our cooperative's vitality and our ability to generate value for our clients, employees and members," he said.
Family-owned Lacroix will maintain its corporate identity and be managed by an executive team comprising president Maxime Lacroix, executive vice president Michael Lacroix and Glenn Cardoso, the vice president of operations. The company, set up in 1985, employs 450 staff, operating out of a 65,000 square-foot facility in Saint-Hyacinthe in Quebec.
In a joint statement, Maxime and Michael Lacroix said: "This partnership with Exceldor, a major home-grown organisation, fits in naturally with our values and represents a unique opportunity for our clients, employees and company. We will not only be able to maintain our growth but also accelerate our investments into our know-how and product development to open new markets and continue to offer our clients the best possible service."
Exceldor is also based in Quebec, with its headquarters in Lévis. It has four plants in Quebec and is building a distribution site in the province. It has another manufacturing facility in Hanover in Ontario.
The co-op also co-owns three other businesses in the poultry sector: Unidindon and Giannone Poultry in Quebec, plus Golden Valley Farms in Ontario. Overall, Exceldor has over 2,350 employees and generates sales of CAD750m (US$564.3m).