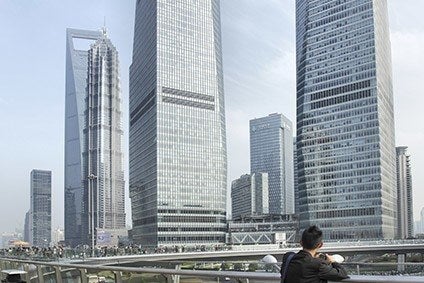 Multinational company bosses are bullish about their operations in China, and expect profitability to remain good, but predict the rate of business growth will continue to slow down as conditions become ever more challenging.
This is according to a survey of 119 senior personnel with responsibility for their China operations, 58% of which have more than 1,000 employees, and was conducted by executive search consultantcy Heidrick & Struggles.
"Business operating conditions in China are more challenging than in previous years," confirmed Seth Peterson, a partner in Heidrick & Struggles' industrial practice. "Apart from rising costs and direct competition, the game is getting tougher as multinational companies see a continued improvement in the manufacturing quality of domestic Chinese companies, which have begun operating in global market sectors and offering competitive pricing."
The study, Managing in China's 'New Normal' 2015, identifies several factors contributing to tougher market conditions. These include increasing competition, which was cited by almost 90% of respondents as a concern.
Sales growth may have continued, but it has been at a slower pace, with 82% of the respondents reporting an increase in sales during 2014. Meanwhile, over three quarters predict their sales to increase in 2015, while over half said their profitability has increased this year. While 83% of last year's respondents said they expected to increase their manufacturing capacity, only 63% said that was the case this year.
The study also reveals long-term strategies are paying dividends, and those organisations with a well-established presence in China are reaping the rewards. Despite higher salaries and competitive market conditions, these factors are being offset by higher productivity.
Over half of those surveyed reported plans to increase their number of staff, many of whom will be drawn from the burgeoning pool of high calibre local talent.
The majority of respondents – nearly half – think there is no alternative to China in Asia as a manufacturing base, though many continue to assess the possibilities other Asian countries such as Vietnam, Thailand and the Philippines have to offer. However, 47% of respondents have established R&D centres in China, and of those who do not have them, 9% said they had plans to set one up in the next three years.
"As China has entered into a new paradigm, foreign companies and their leaders need to get used to heightened competition, greater complexity and increased uncertainty, requiring them to think and act more quickly," Peterson said. "The new normal environment will lead to increased competition for talent with domestic Chinese enterprises, but measures designed to steady economic growth could reduce the level of job-hopping, especially among key talent, creating room to develop talent pipelines."