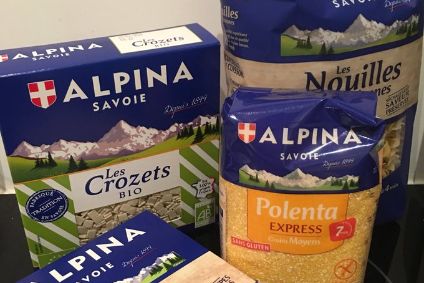 Management at French food group Alpina Savoie have taken a stake in the company owned by local peer Galapagos.
The executives – chief executive officer Jean-Philippe Lefrançois and finance director François Coronel – were backed in the deal by local investment bank BPI France and local private-equity business CM-CIC Investissement. All have taken minority stakes in the business. The exact percentage of those stakes has not been disclosed.
Chambéry-based Alpina Savoie is a producer of pasta, semolina, polenta and couscous. It also offers crozets, trumpets with chanterelles, bluefin tuna and nutcrackers. It markets products under the brand name Alpina.
Alpina Savoie sells its products through large retailers and to the foodservice channel. It has an annual turnover of around EUR45m (US$50.5m).
Saint Orens de Gameville-based Galapagos is a producer of crispy crepe dentelles, biscuits, pastries, chocolate assortments and butter cookies.
It bought Alpina Savoie from the Chiron family in 2009.
Christian Tacquard, president of Galapagos, said: "With new product launches, particularly the French and French Filière ranges for GMS [France's supermarket channel], as well as pasta for cold rehydration for RHD [the country's foodservice market], Alpina Savoie demonstrated during in recent years its ability to offer innovative products and to meet the expectations of its customers in buoyant market segments."
In a joint statement, Frédéric Plas and Jérôme Geney, executive directors at CM-CIC Investissement, said: "Christian Tacquard and his executives were able to resize the group with products in line with its industrial know-how. Alpina Savoie now has a strong development potential that we are eager to support and accompany in the realisation of the ambitious road map that we built with the team."