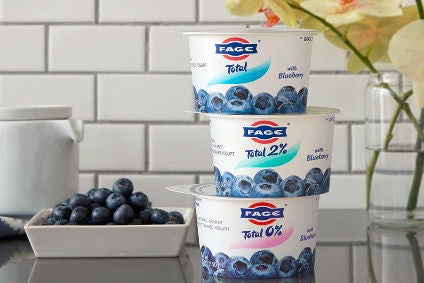 Greek dairy firm Fage has posted increased annual profits despite a decline in sales.
The lower cost of sales and a fall in selling general and admin expenses saw operating profit grow 70% to US$121m in 2015. Net income rose to US$14.7m from US$0.1m year-on-year.
Sales, however, slid 2.9% to US$648.2m.
Fage said the decrease was mainly due to the weakening of the euro and sterling against the US dollar.
In a discussion of the results, management said it expected an expansion of its Johnsontown yoghurt facility in the US to be completed by the end of 2016. The expansion started in early 2013, with the aim to increase capacity of yoghurt production. The plant produces and distributes Fage Total yoghurt products to the US market.
Fage also said that it has decided to withdraw from the liquid milk business in Greece "since this operation was highly unprofitable". It confirmed it will be ending milk production at the Amyntaio facility in the north of the country.