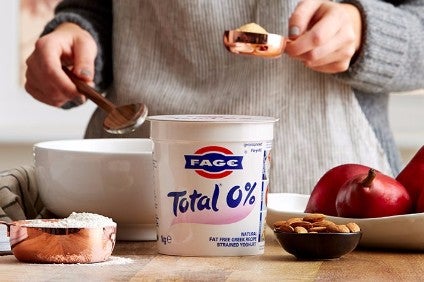 Fage, the Greece-based dairy group, is to build a factory in Luxembourg to cater for growing demand for its products in Europe.
The family-owned company said it would set up the facility by the end of 2019. When fully operational, Fage, which is investing US$140m in the project, expects the site will produce 40,000 tons of yogurt a year.
In the meantime, Fage plans to increase production at its plant in Greece to meet rising demand in Europe, particularly, the company said, in the UK and Italy.
An increase in sales in those countries in 2016, as well as in the US, helped Fage offset a decline in Greece and eke out a 0.8% rise in group sales last year to US$648.2m.
Fage is also in the middle of expanding its US plant in Johnstown in New York state. Fage said the latest work on the site is expected to be complete by the end of the second quarter, taking the plant's annual capacity to 160,000 tonnes a year.
The group outlined its ongoing and planned capital investment in its annual report, which included its financial results for 2016.
While Fage saw muted sales growth in 2016, the company's profit numbers were mixed.