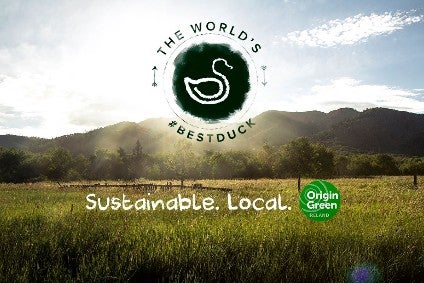 UK-based agri-food cooperative Fane Valley Group has snapped up a local duck specialist Silver Hill Foods, which is seeking to expand into new Asian markets.
The deal between the Northern ireland-based Fane Valley and Ireland-based Silver Hill was struck for an undisclosed amount and builds on an existing feed supplier relationship between the two companies dating back more than two decades.
Stuart Steele, the owner of Silver Hill Foods, said the acquisition by Fane Valley will help fund the development of its production facility in Emyvale, County Monaghan, and comes at a welcome time amid the uncertainty over Brexit.
Silver Hills' management will remain in place but with new additions to the board of directors.
"Keeping the business in Irish control and based in Emyvale was an intrinsic part of the negotiations and subsequent sale," Steele added. "Silver Hill Foods has attracted the interest of many potential overseas buyers over the years, particularly from the UK, Europe, and even Asia."
Trevor Lockhart, the chief executive of Fane Valley, said: "Fane Valley is committed to future investment in production facilities on the Emyvale site to enable Silver Hill to meet growing demand, particularly in Asian markets, including new areas such as Malaysia, Indonesia and Vietnam. We are excited by the growth prospects and the opportunities this will present for all stakeholders in the business including the dedicated grower base."