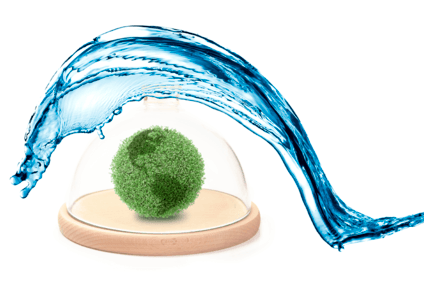 Over-consumption and climate change will put pressure on food and water supplies in more of the world's regions, the UN's Food and Agriculture Organization has warned, in a report looking at food and water security in 2050.
In a joint report with the World Water Council, the FAO said there would be enough water to produce food for nine to ten billion people in 2050. However, the organisations said "an increasing number of regions will face growing water scarcity, which will impact rural and urban livelihoods, food security and economic activities".
The report called on investment from the public and private sectors to ensure food is produced sustainably and water resources are protected.
Sixty per cent more food will be needed to feed the world in 2050, when the population of the planet is projected to hit 10bn.
"Agriculture has to follow the path of sustainability and not the one of immediate profitability," Benedito Braga, president of the World Water Council, said.
The report said much of the net growth in the world's population will be in developing markets, countries that will continue to see many of its citizens working in agriculture, even with increasing urbanisation.
"Investments in agriculture in lower income countries will be critical in raising incomes of the poor and enabling them to achieve household food and nutritional security," the report said.
However, with agriculture continuing to be the largest user of water worldwide, farmers would have to adapt their techniques to use less water.
"In many regions, farmers will need to adapt to less water being available for irrigation, while facing increasing demands for their products. Innovative technologies and investments are required for education and training in the management of water for both irrigated and rainfed settings so as to achieve more productive use of water in agriculture."
"In an era of accelerated changes unparalleled to any in our past, our ability to provide adequate, safe and nutritious food sustainably and equitably is more relevant than ever. Water, as an irreplaceable element of achieving this end, is already under pressure by increasing demands from other uses, exacerbated by weak governance, inadequate capacities, and underinvestment," said Maria Helena Semedo, the FAO's deputy director-general for natural resources
"This is an opportune time to re-visit our public policies, investment frameworks, governance structures and institutions. We are entering the post-2015 development era and we should mark it with solid commitments."