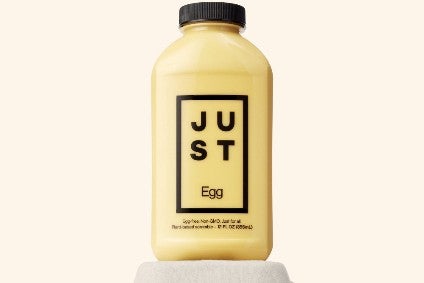 Just, the US company which produces imitation egg products, has announced a number of new manufacturing and distribution partnerships across multiple continents.
It has teamed up with South Korean food company SPC Samlip, Mexican bakery giant Grupo Bimbo, South-east Asian food company Betagro Group, Latin American oil and fat firm Alianza Team, and delivery platform Delivery Hero.
These deals build on a previously announced manufacturing and distribution partnership with Eurovo Group, an Italian egg producer with large-scale operations in multiple countries, and a sales and distribution deal with Germany's largest poultry producer PHW Gruppe.
The San Francisco business, formerly known as Hampton Creek, said the new deals will provide the scale needed to meet the "increasing worldwide demand" for its Just Egg product.
It said the partnerships will result in "millions of additional points of potential distribution and access to production facilities on multiple continents".
Josh Tetrick, co-founder and CEO of Just, said: "Our ability to scale to meet the demand is our main focus in 2020. It's humbling to see some of the world's most influential food companies join us to meet the challenge.
"We've come to have an enormous amount of respect for their approach to innovation and commitment to building a stronger, healthier food system."
The company suggested the demand for Just Egg has been accelerated by an increasing and more recent awareness of the necessity to build a food system that is safe, stable and healthier.
To date, the company has sold the equivalent of 30 million eggs – all made entirely from plants.