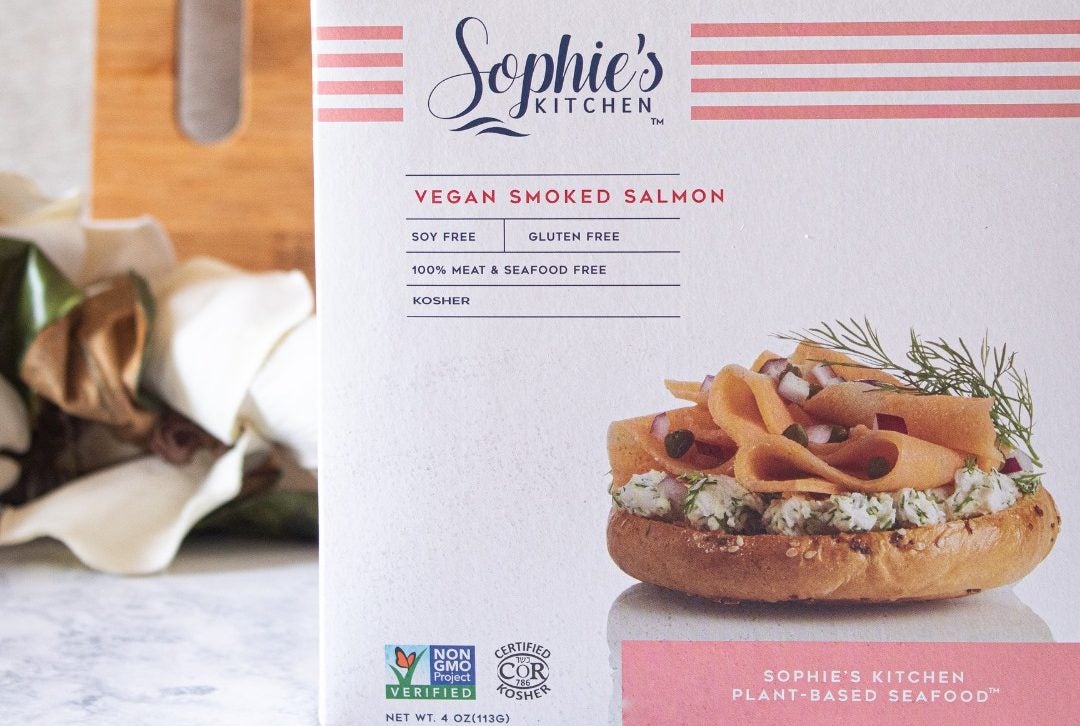 Sophie's Kitchen, a US firm specialising in plant-based fish alternatives, has been backed to the tune of US$5.6m.
Canadian venture-capital business Billy Goat Brands led the investment, the first time Las Vegas-based Sophie's Kitchen has received cash from an external funder.
The company, founded in 2010, said the funding will support the growth of the brand, product innovation and further its "mission for change" as a plant-based food manufacturer.
Co-founder and CEO Dr. Miles Woodruff told Just Food: "The investment from Billy Goat Brands will fuel the Sophie's Kitchen brand. Our priority is innovation – innovation in our research and development, technology, partnerships, and portfolio of products leading into 2022."
He added: "Sophie's Kitchen will change the game in 2022. We are forming domestic and international relationships that will disrupt the supply chain in the plant-based category."
The company's products had been available in the UK. Asked about the current markets in which the company sells products, Dr. Woodruff said: "Sophie's Kitchen has prioritised selling in the United States for 2021 but is excited to expand our international presence in the next year."
Tony Harris, chair and CEO of Billy Goat Brands, said: "Sophie's Kitchen is changing the game in plant-based foods, and we couldn't be more excited to help them embark on their next chapter of growth.
"We believe in Sophie's Kitchen's mission of not just making plant-based products accessible to everyone, but by providing elevated transparency, cleaner ingredients, and unrivalled taste to their brand loyalists and future consumers."
Previous investments in Sophie's Kitchen have been through the founders' friends and family.
Following Billy Goat's investment, Dr. Woodruff and co-founder Eugene Wang remain the company's largest shareholders with the VC firm holding the third-largest stake in the business.