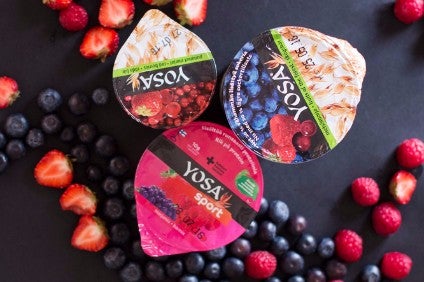 Fazer Group has snapped up Finnish dairy alternative business Bioferme – and set out its stall to invest more widely in non-dairy and plant-based products.
The deal, struck for an undisclosed sum, will see Fazer take on the Yosa brand but also lead to the group set up a new division to "focus on non-dairy grain products, plant-based meals and on-the-go snacking".
Christoph Vitzthum, the president and CEO of Fazer, said: "Our ambition is to significantly grow this business with a broad international focus. The acquisition of Bioferme is a concrete start for the new business area."
Bioferme, set up in 1977, has a range of fermented oat products, including yogurts. The business generated sales of EUR6.8m in 2016, with Finland as its main market, while also exporting to Sweden, Norway and the Netherlands.
The company will be headed by its managing director Niko Scharlin, also a member of the family that set up the business.
"The Yosa products found a good home at Fazer. It means a lot to us that we share similar values and that Fazer is a valued family company. We are excited about the new opportunities this cooperation can offer," Scharlin said.