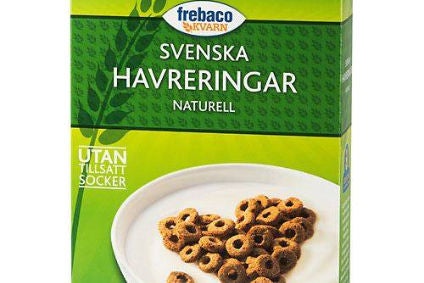 Fazer Group has snapped up Swedish miller and branded muesli and breakfast cereal maker Frebaco.
The Finland-based company said the deal would help its aim of exporting oats from its domestic market and Sweden to central Europe and Asia.
"During the past few years, we have already invested 15 million euros in Finnish oats. With this acquisition, Fazer will be a player in the international milling business," Fazer president and CEO Christoph Vitzthum said.
The acquisition, secured for an undisclosed sum, will give Fazer a range of consumer-facing products sold in Sweden under the Frebaco Kvarn brand.
Frebacd, located in Lidköping in Sweden, has mills oat, wheat and rye. The site also produces Frebaco Kvarn branded organic products, which include muesli, porridge and breakfast cereals for the consumer market.
"Oat-based products are rapidly growing in the food industry and consumer markets. We see Fazer as a new owner that provides the right prerequisites for the further development of Frebaco's operations," Frebaco managing director Stefan Hollerup said.