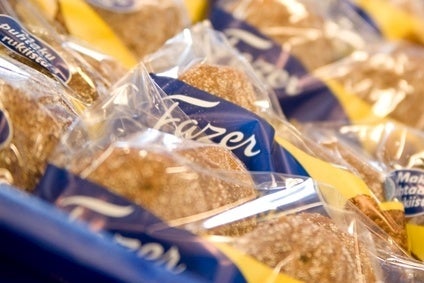 Fazer Group today (27 March) insisted that it booked a "strong result" for 2014, despite foreign exchange weighing down sales.
The company said that sales dropped 2.8% to EUR1.65bn (US$1.78bn) in the 12 months to end-2014. Excluding currency exchange, sales would have been up 1.5% the baked goods maker revealed.
The group's operating profit before amortisation of goodwill totaled EUR79.6m, while total operating profit was EUR43.3m. The family-owned company said that this was "slightly below" 2013 levels. Fazer foodservice and bakery increased profitability but Fazer confectionery "did not reach its targets".
"2014 was a tough year, which was mostly due to the challenging operating environment. The unstable situation in Russia and the economic development in Finland made it difficult," said president and CEO Christoph Vitzthum.
Looking to this year Vitzthum said the company expects higher sales and profits when adjusted for currency exchange. "The world we live in is constantly undergoing dramatic changes, but we thrive on this: it motivates us to explore, to discover, and to create new taste sensations."