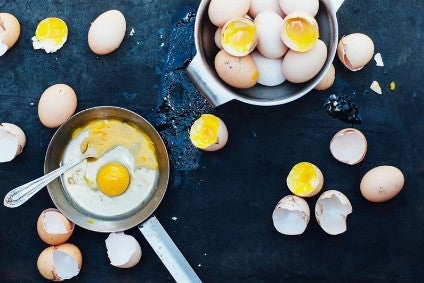 Finland's Fazer Group has outlined a commitment to use only cage-free eggs across its businesses and geographical operations, with the first stage of the process set to kick off in the Nordic and Baltic countries.
Fazer's ultimate target is to source 100% cage-free eggs by 2024 in the Nordic and Baltic regions, with incremental goals laid down to achieve 30% of that objective in 2020, rising to 70% in 2022. The initiative extends the company's sustainability efforts, which were recently revised to include animal welfare as a key topic area.
The Finnish business operates in nine countries and exports to around 40. It produces bakery products, confectionery, plant-based meals and non-dairy items under brands such as Karl Fazer – named after the company's founder – Domino, Skogaholm, Yosa and Gardesis.
Fazer said it will report its progress annually, and this year, plans to announce more detailed target measures for the Russian market.
As well as supplying retailers, Fazer also has a foodservice division, which it says has already taken steps to increase the use of organic eggs in Denmark and Sweden. In Denmark, all the eggs used have been 100% organic since the start of 2018, while in Sweden, all the eggs Fazer uses are cage-free, and 38% of them are also organic. And Fazer Food Services Finland has set a target for 2019 to achieve 40% cage-free eggs as a proportion of the total volume.
Jaana Korhola, the managing director of Fazer Food Services Finland, said: "For us, it is an important step and, in addition to the animal-welfare aspect, we also want to respond to the client and restaurant guest demand. By proceeding stepwise, we are also taking producer responsibility into consideration."
Meanwhile, Fazer said it had engaged with animal rights organisations such as Oikeutta Eläimille, along with egg producers and suppliers in setting out its cage-free egg targets.
"We hope to continue the good dialogue and are ready and willing to re-evaluate our target and to find new solutions for supporting sustainable egg production if availability and market conditions make it possible," said Nina Elomaa, the sustainability director at Fazer.