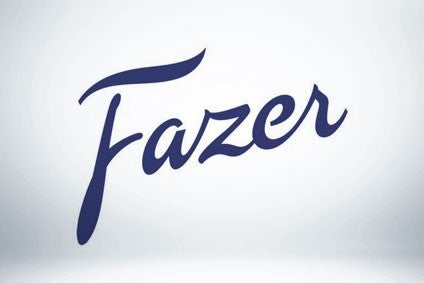 Finnish food company Fazer Group is selling its foodservice arm to Compass Group of the UK.
Despite the planned disposal of the Fazer Food Services division, the company said in a statement today (11 June) it will continue with a strategy to "invest in growth, both organic and through M&A". It continued: "Fazer Group is today a multi-faceted group with limited synergies between the fast-moving consumer goods and foodservice businesses."
Fazer added it is seeking to speed up its "transformation into a modern sustainable food company with a joint direction by executing its strategy focusing on the FMCG and direct-to-consumer businesses" with a plan to expand in northern Europe and "beyond".
The deal with Compass, the London-listed foodservice business operating in 45 countries, is subject to approval by the EU Commission. The transaction is valued at EUR475m (US$537.6m).
Christoph Vitzthum, Fazer's president and chief executive, said the company has also agreed to license the Fazer Food brand and concept in Finland for three years.
He added: "We see interesting growth opportunities in all of Fazer Group's businesses – each with their specific investment requirements – and, therefore, we have decided to streamline the business portfolio to enable focus in capturing these opportunities. Fazer Food Services can start a new phase in its journey with even stronger support to grow and further improve its business."
The cash raised from the deal will be used to invest in Fazer's "growth strategy", Vitzthum said.
Compass generates revenues of around EUR26bn and employs 600,000 people.
Dominic Blakemore, the CEO of Compass Group, said: "Fazer Food Services is a highly regarded foodservice business in the Nordic region, and like Compass Group plc, is focused on high-quality food, culinary innovation, sustainability and great customer service. I am excited that, together with our existing colleagues in the region, we will be able to further enhance our customer proposition in the Nordic market."
All 7,000 staff at Fazer Food Services will be transferred to the new owner. The division has around 1,000 restaurants, of which 500 are located in Finland, 230 in Sweden, 150 in Denmark and 120 in Norway. In addition, it has a production kitchen in Estonia.
Fazer is a family-owned company providing bakery, confectionery, biscuit and grain products, plant-based meals, non-dairy products and on-the-go food and drinks.