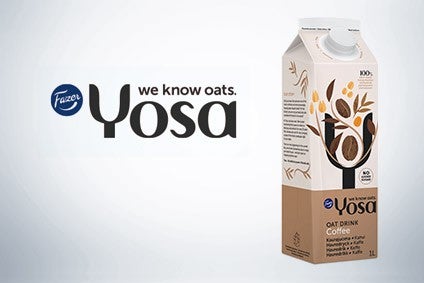 Finland-based Fazer Group has outlined plans to shut a manufacturing facility in its domestic market making the non-dairy Fazer Yosa products.
The company said the market in western Europe for non-dairy products is growing but said expanding the plant, in the western town of Kaarina, would be difficult due to its location.
Fazer plans to move production some 170 miles further east to a site in Koria.
"Non-dairy oat-based products play a key role in the growth of our business, both domestically and internationally. The total market for non-dairy products in western Europe is growing at a yearly rate of over 17%. Our chief assets in the tightening competition are our strong expertise in the oat business, our consumer-centric product range and our strong brands," Heli Anttila, vice president for supply chain and operations at the group's Fazer Lifestyle Foods arm, said.
"At the same time, we need to secure our positions in face of the stiffening competition; assure the competitiveness of our production; enable essential additional investments into production; and meet the tightening quality, safety and environmental requirements."
In November, Fazer announced plans to invest EUR30m (US$78.1m) in its oat milling business, doubling capacity at sites in Finland and Sweden. The company cited global demand for oats that is "growing rapidly".
Fazer employs 23 permanent employees at the Kaarina plant, as well as 25 employees with fixed-term or on-call contracts. The proposed closure of the factory would take place this autumn.