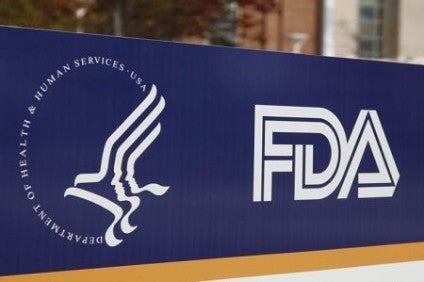 The US Food and Drug Administration (FDA) is proposing revising its rules on "type size" labelling on packaged foods sold from vending machines in response to a request from operators to reduce what they say is a regulatory burden.
Under existing FDA regulations, front-of-package labelling declaring the calorie content of foods sold in glass-fronted vending machines must be 50% of the largest size of the print on the label. The so-called final rule was issued in December 2014 and became effective two years later, with the compliance date then extended to the 26 July 2018.
Now the agency, which comes under the remit of the United States Department of Health, is proposing that should change to a minimum type size of 150% the size of the "net quantity of content" rather than be based on the largest printed material on the label.
FDA is inviting submissions and comments on the proposal by a 25 September deadline.
"We are proposing this change to reduce regulatory burdens that the vending and packaged foods industries shared with us after the final rule implementing the vending machine labelling requirements (79 FR 71259, December 1, 2014) was issued, while continuing to provide calorie declarations for certain articles of food sold from vending machines," the FDA said in a document posted on its website.
The agency does not envisage any added costs to vending machine operators as it considers the proposed amendment a "minor" one.
Existing rules also require vending machine operators to provide a sign showing the number of calories contained in each food product in "close proximity" to the item or selection button if the machine does not allow the purchaser to inspect the nutrition fact label. The regulation applies to a "person who is engaged in the business of owning or operating 20 or more vending machines".
The 2016 ruling describes which foods are subject to the calorie deceleration requirement, and also the type size and colour of the labelling. Vending machine operators do not have to provide calorie information if the product displays the content and is visible to the purchaser.
However, the FDA said several industry representatives have expressed concern that the 50% requirement presents "technical" challenges to packaged foods manufacturers, pointing out that it would make the calorie deceleration very large on some products and would make label redesign "difficult or not practical", and in some cases expensive.
FDA indicated the new proposal has to a certain extent received industry backing.
"Finally, they stated that, in most cases, industry would be able to comply with a rule that linked the FOP type size for calorie labelling if it were no larger than 150% of the type size of the net quantity of contents statement. Other industry representatives also have expressed support for using the 150% standard for purposes of the FOP type size requirement."