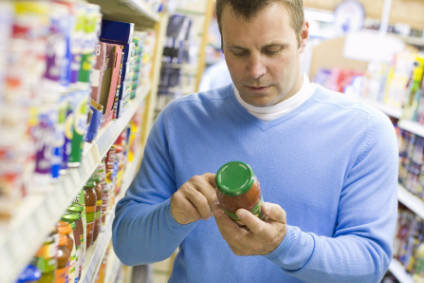 The US Food and Drug Administration has outlined plans to cut salt intake in the country by almost a third in ten years, releasing voluntary targets in 150 categories, which are now up for consultation. Here's a flavour of the reaction to the announcement.
"We welcome a dialogue with FDA on its sodium reduction targets and look forward to working with the agency to ensure the best and most recent science is taken into account when determining sodium intake levels for optimal health for all Americans.Success in cutting sodium consumption will require a holistic approach that includes actions by manufacturers, retailers and restaurants and that addresses consumer behaviors and preferences. A 2014 study shows that the food and beverage industry reduced sodium in products purchased by consumers by 16 percent over five years, between 2008 and 2013, – a total of 28 million pounds. Like others inside and outside of government, we believe additional work is needed to determine the acceptable range of sodium intake for optimal health. This evaluation should include research that indicates health risks for people who consume too much sodium as well as health risks from consuming too little sodium" – Leon Bruner, chief science officer at the Grocery Manufacturers Association.
"Nestlé has been on a journey to reduce sodium across its food portfolio for more than a decade, and with 97% of U.S. households buying Nestlé brands, we have a tremendous opportunity to make an impact on Americans' diets. But one company can't change the whole system. Broad adoption of these recommendations by members of industry will result in an even greater public health impact" – Paul Grimwood, chairman and CEO at Nestle's US arm, which last month announced its support for the FDA's proposed guidelines.
"General Mills has long been a supporter of food based dietary recommendations that emphasize the importance of balance, variety and moderation to help Americans lead healthy lives. It is critical to recognize that nutritional improvements can only be successful if they are successful with our consumers. Great taste is still a top priority to consumers and they vote with their purchasing decisions" – Cheerios and Old El Paso maker General Mills reflects on the FDA's announcement.
"While the FDA's action is a step forward to ensure the health of American families, I will continue to push the FDA to implement mandatory reductions. We cannot rely on voluntary actions by food manufacturers when one-in-three American adults suffers from high blood pressure and is at risk for heart disease" – Rosa DeLauro, US House Representative for Connecticut.
"The release of the draft voluntary guidance will drive a broader dialogue within the food industry and help inform consumers about the role sodium plays in their diet and overall health" – Dolmio and Uncle Ben's owner Mars Inc said it "applauds" the FDA on its draft voluntary guidelines.
"Today's action is only a first step. With most dietary sodium added by food processors and restaurants, even highly-motivated individuals find it difficult to reduce their sodium intake. These voluntary guidelines are a blueprint for further action, but the onus is on the food industry to now take the necessary steps to reduce sodium in its products, and help us improve health outcomes for all Americans," Steven Stack, president of the American Medical Association, welcomed the targets but puts spotlight on food manufacturers.