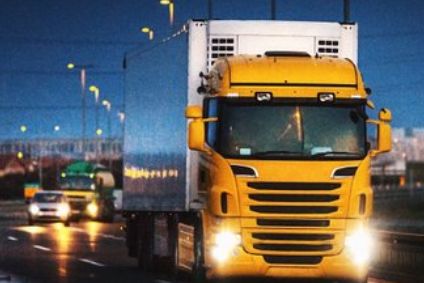 UK industry body The Food & Drink Federation (FDF) is warning that supplies of food into the country face disruption as a result of France closing its border with Britain.
France announced on Sunday (20 December) that it was suspending freight traffic from the UK to France for 48 hours as a necessary response to the prevalence of a new variant of coronavirus in Britain.
The move has exacerbated problems at key UK ports which were already facing disruption caused by the impact Covid-19 has had on global shipping schedules, combined with a shortage of empty containers.
Now lorries leaving the UK for France are being turned back from ports such as Dover.
FDF CEO Ian Wright said in a statement: "Tonight's suspension of accompanied freight traffic from the UK to France has the potential to cause serious disruption to UK Christmas fresh food supplies and exports of UK food and drink.
"Continental truckers will not want to travel here if they have a real fear of getting marooned. The government must very urgently persuade the French government to exempt accompanied freight from its ban."
UK Prime Minister Boris Johnson will chair a meeting of the government's emergency committee later today to discuss the French border closure amidst fears that other countries might follow suit.
Nations including Germany, Italy, Belgium, Ireland, Turkey and Canada have announced they are suspending UK flights.
European Union member states are due to meet in Brussels to discuss a co-ordinated response, according to UK broadcaster the BBC .
The new Covid-19 variant, first discovered in England's south-east region, has led to the government announcing new lockdown restrictions and tightening up its rules over gatherings at Christmas.
Coronavirus cases in the UK rose by 35,928 on Sunday - nearly double the number recorded seven days previously with Health Secretary Matt Hancock warning that the new variant of the virus is "getting out of control".