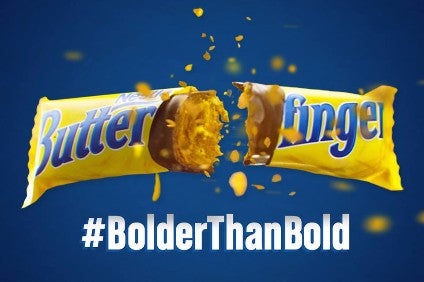 US confectioner Ferrara Candy Company has been named as a possible suitor in the sale of Nestle's US confectionery business.
According to a Reuters report, which cited unnamed sources, the maker of brands such as LemonHeads and Trolli, is preparing to participate in an auction-style sale of Nestle's US confectionery assets, which include brands such as Butterfinger, Baby Ruth, Nips, SweeTarts and Raisinets.
In June, Nestle said it was exploring strategic options for the business, including a possible sale. The Swiss food giant has come under increasing pressure to improve its margins and raise returns to shareholders. Later in June, activist investor Third Point acquired a stake in Nestle and turned up the pressure on the group's management to shake up its strategy to improve its performance.
With annual sales of around CHF900m (US$923m), the valuation of Nestle's US confectionery unit is believed to stand at between US$1.5bn and $2bn. Nestle is the fourth-largest confectionery group in the US, with around a 3.3% share of the total market.
Other potential buyers have been touted as Swiss chocolate group Lindt & Sprungli, Mondelez International and Hershey.
According to Susquehanna International Group analyst Pablo Zuanic, who covers Hershey, has argued the Reese's maker is an unlikely likely buyer for Nestle's US business. Hershey could face competition barriers and the brokerage describes the move as not being "strategic".
However, Zuanic has suggested the US confectioner could be tempted by Nestle's global confectionery business if the KitKat owner is open to exiting confectionery globally.
"Still, bigger picture, if Nestle is going in a different strategic direction globally… we would suggest they sell their entire global confectionery business. That way they would also maximise the value of those assets. We calculate that would amount to a $17bn deal, and would be rather accretive (and strategic) for Hershey, even if funded with 25-35% equity."
When Nestle announced its strategic review on its US confectionery business, the group said it "remains fully committed to growing its leading international confectionery activities around the world, particularly its global brand KitKat".
Ferrara was created by the 2012 merger of Farley's & Sathers and Ferrara Pan Candy Co. Farley's & Sathers' owner, the private-equity firm Catterton Partners, retained a majority stake in the confectioner.
In 2016, it was believed that Conyers Park Acquisition, a listed affiliate of Centerview Capital headed by former Hershey CEO David West, was closing in on a deal to acquire Ferrera. However, reports suggested that an agreement could not be reached on Ferrara's valuation.
Ferrara could not be reached for immediate comment. Nestle said it had "nothing to add" to its statement announcing its review of its US confectionery business.
How Nestle's US confectionery review has divided analysts – just-food analysis