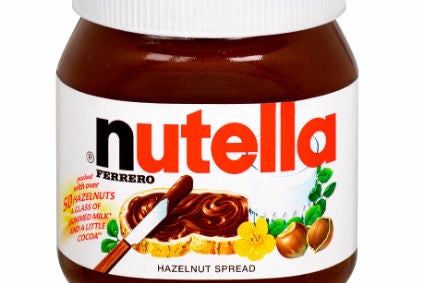 Ferrero, the Italy-based confectioner, has reported an 8% increase in sales in a year it characterised as "outstanding".
The Kinder and Nutella owner generated a turnover of EUR10.3bn (US$11.05bn) for the 12 months to the end of August, up 8.2% on a year earlier.
Privately-owned Ferrero said it had seen "significant growth and expansion worldwide" amid "global uncertainties and the industry challenges and trends".
The company does not provide figures for profits but said it had "maintained a high level of operating income", while upping investment in its brands and "strengthening" its research and development.
Sales in Italy were "flat" but Ferrero highlighted its growth in European markets such as Germany, Poland and France. It reported a significant increase" in sales in Turkey during the year. The US and Mexico also recorded higher net sales, Ferrero said.
Earlier today, Ferrero said chief executive and member of the founding Ferrero family, Giovanni Ferrero, will move to the strategy-focused role of chairman, with Lapo Civiletti replacing him as CEO.