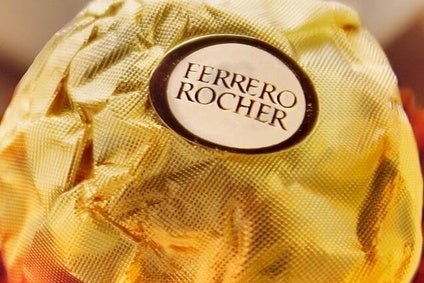 Ferrero and Spain-based olive oil group Deoleo have seen products delisted by Dutch retailer Jumbo Supermarkten following a dispute over price.
Both manufacturers confirmed to just-food their products were not on sale at Jumbo outlets.
"We offer quality products and we have provided them with a fair proposal so let's see if they accept it or not. At the moment, they don't," a spokesperson for Ferrero's business in the Netherlands told just-food. He added Ferrero and Jumbo were in fresh discussions but declined to comment further.
Deoleo, the owner of Bertolli and Carbonell olive oil, said it had looked to increase its prices due to pressure on commodity costs.
"Products of Bertolli olive oil are currently not available in Jumbo and C1000 due to a commercial dispute regarding price increases for the products as a result of a complete crop failure in Italy and Spain, major suppliers of olive oil," Deoleo said. "The price of oil has gone up significantly."
Jumbo said it wanted to offer shoppers "the lowest price".
A spokesperson said: "We can confirm that currently some products of Bertolli and Ferrero are not sold by Jumbo, following some conversations that we have with these suppliers on the purchasing conditions. At Jumbo, we guarantee our customers the lowest price. Therefore, we want to have the best possible price, where our customers can benefit from. Until then, we offer a suitable alternative for these products, such as our own Jumbo brand."