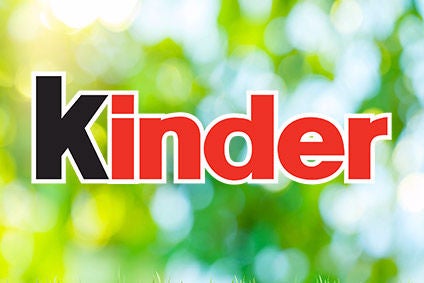 Italian confectionery giant Ferrero is investing US$9m to expand a plant in the US to support demand for its Kinder Joy kids' treats.
The investment at the Franklin Township site in Somerset, New Jersey, will create almost 100 jobs and follows the November 2017 US launch of Kinder Joy, which was previously available outside of North America. Since the product was rolled it, Ferrero has sold more than 90 million eggs.
Ferrero, which completed the purchase of Nestle's US confectionery business earlier this year, is planning to take the New Jersey facility to 67,000 square feet of packaging and warehousing capabilities.
Paul Chibe, president and chief executive of Ferrero's operations in North America, said: "We are proud to do business in Franklin Township, and we're thrilled to be expanding our existing operations here. This renovation demonstrates the ongoing commitment Ferrero has to doing business in the state of New Jersey, and we're confident this will continue to be a successful partnership for us all."
Ferrero said it has invested $12m in the plant since 2016 to ensure the successful launch of Kinder Joy. The facility currently employs 35 people with an additional four expected to start in 2019.