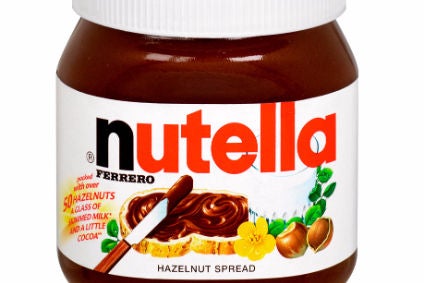 Ferrero has unveiled plans to extend and modernise a Nutella production plant in France.
The project at the site in Villers-Ecalles in Normandy focuses on the construction of a warehousing facility of almost 6,500 sqm – increasing capacity by 60% – and an upgrade of handling and storage equipment.
Subject to market requirements and Ferrero's international strategy, the installation of new production equipment could be considered, Ferrero said.
Ferrero, which is spending EUR38m on the investment, is scheduled to take place in stages between 2017 and 2021 "allowing a more modern and environmentally responsible industrial site to enter service", the company added.
The Villers-Ecalles plant turns out 800,000 pots of Nutella and 2.7m Kinder Bueno bars each day.
Some 63% of the facility's production is destined for the French market with the remainder headed for the Benelux, Spain, Portugal and the UK.
Ferrero has already invested EUR55m at its French plants over the past five years.
Its French subsidiary posted a 2016 turnover of EUR1.24bn.