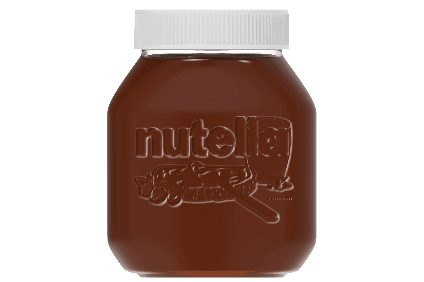 Ferrero said it has launched a pilot project in Paris with food retail chain Carrefour and the recycling scheme Loop for reusable Nutella spreads containers.
The Italy-based confectionery maker said the move is part of its sustainability commitments to ensure 100% of the company's packaging is fully reusable, recyclable or compostable by 2025.
Shoppers will be able to purchase a specially designed Nutella jar from ten pilot stores and the Carrefour website for which they pay a deposit. The retailer will then collect the empty jars for washing and reuse. Loop is a sustainable packaging system run and launched by US recycling firm TerraCycle.
"Through this pilot scheme, Ferrero, Loop and other leading brands will be able to test operationally and from a consumer perspective what benefits the reuse platform can bring as a collective model," Ferrero said in a statement today (14 December).
In Ferrero's other sustainability commitments, in October the company said it would aim to halve "all emissions" across its operations by 2030, in line with the UN Paris Agreement to limit global warming to 1.5 degrees Celsius. Ferrero also said it had committed to cut greenhouse gas emissions by 43% for "each ton of product produced", using 2018 as the base year.
At the same time, Ferrero said then it had signed the Ellen MacArthur Foundation's New Plastics Economy Global Commitment, and today said it had now become a member of the Foundation, which is pursuing a circular economy for plastic in a world where it "never becomes waste or pollution", according to the confectionery maker.
Also today, Ferrero said it has joined the 4evergreen alliance run by the Brussels-headquartered Confederation of European Paper Industries, which aims to boost the contribution of fibre-based packaging. The Kinder chocolate owner described the Alliance as a "circular and sustainable economy that minimises climate and environmental impact".
Commenting on the new developments, Fabio Mora, the global packaging director for Ferrero, said: "We are continuing to make good progress on our journey to make 100% of our packaging reusable, recyclable or compostable by 2025. I am very pleased to announce an exciting new reuse partnership with Loop and Carrefour for Nutella and that Ferrero has become a member of the Ellen MacArthur Foundation, taking part in the New Plastics Economy initiative, where we are looking forward to working with the other participants to drive action and promote innovation."
The Loop scheme has already been launched in the UK, Canada, Australia, Japan and Germany. Tom Szaky, CEO at TerraCycle, recently told just-food the Loop system could be in up to 1,000 US stores come the end of next year. US retailers Kroger and Walgreens have been testing the online system for a year and are now preparing to launch in-store early next year at 27 sites and quarter two at 100 sites respectively.
just-food analysis: Reusable packaging – from green to grubby and back again?