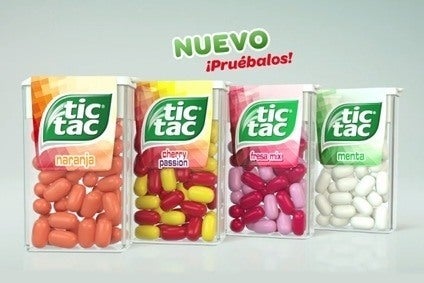 Ferrero has launched its Tic Tac confectionery brand in Spain.
The Italy-based group has rolled out four flavours – mint, orange, cherry passion and strawberry mix.
Ferreo first entered Spain in 1985 and already sells brands including Ferrero Rocher, Nutella, Kinder Chocolate and Mon Chéri.
Tic Tac is sold in over 100 countries worldwide but a spokesperson for Ferrero's business in Iberia said the company had wanted to be sure of the brand's viability in Spain and assess its popularity with consumers before launching into in the market.
"The ambition of Ferrero with Tic Tac [in Spain] is to become the leading pocket confectionery company," he added.
The launch has been backed by a new social media advertising campaign on YouTube entitled 'Cooling on a Tic, Surprising on Tac'.