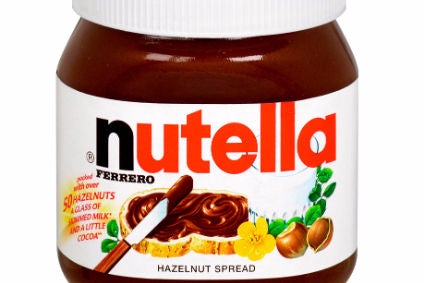 Italian chocolate giant Ferrero has said that its current chief executive and member of the founding Ferrero family, Giovanni Ferrero, will move to the strategy-focused role of chairman and Lapo Civiletti will replace him as CEO.
As executive chairman, Mr Ferrero will focus on "long-term strategies, new business directions and breakthrough innovation", the company said.
"Giovanni Ferrero will define and lead new pathways to enhance the group's growth and globalization, in addition to guiding the strategic functions and boards/committees of the group," Ferrero revealed.
In this post, he will also assure continuity in the company's "culture and values".
Civiletti, who will take over as chief executive, will focus on delivering short and mid-term results. He is a "highly-ranked internal leader" with an "impressive track record" of "outstanding achievements", privately-owned Ferrero said.
"I am very confident that Lapo Civiletti will ensure continuity in reaching business goals and effectively support the group in its growth objectives," said Mr Ferrero. "He has been chosen for his business acumen, vision and mission-driven orientation whilst truly fostering the Ferrero culture and core values."
"This is a momentous time for the group, and we are ready to capitalise on the new opportunities available to our company," Civiletti added. "I am absolutely dedicated to pursuing Mr. Ferrero's strategic direction, side-by-side with him, with a very talented leadership team and in collaboration with all my Ferrero colleagues around the world."
In order to strengthen the group's core leadership team, the Nutella maker said four executives would report directly to Mr. Ferrero: Francesco Paolo Fulci, the company's head of institutional affairs; Briano Olivares, the executive in charge of of strategic R&D; Aldo Uva, the head of open innovation; and chief strategy officer Marco Borghesi.
The change will come into effect at the beginning of September.
Earlier this month, Ferrero announced the acquisition of US chocolate maker Fannie May Confections Brands in a deal the Italian chocolate group said would increase its product line-up in the market.
In December, the private investment vehicle of Giovanni Ferrero bought Belgian biscuits maker Delacre from international snacks group Pladis.
Under the terms of the transaction, Giovanni Ferrero's private investment vehicle "will take over all production facilities as well as retain the management and the employees of the businesses", a Delacre spokesperson said at the time. Mr Ferrero's vehicle is not part of the Ferrero group.