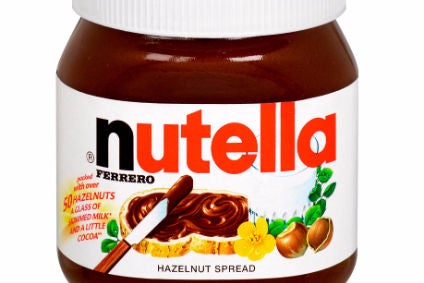 Kinder Bueno and Nutella owner Ferrero has opened a logistics and co-packing centre in France as part of the Italian group's strategy to market its products in different types of packaging as consumers shop in different channels.
The site in Saint-Quentin Fallavier near Lyon will handle the packaging and shipping of a range of Ferrero products.
"The opening of this new site is only the first step in a more ambitious plan for the modernisation for FERRERO FRANCE to make our supply chain more efficient and to support the growth of the next few years," Mohamed Zariouhi, the supply chain director of Ferrero's French operations, said.
Ferrero said the site was part of its plans to make its supply chain more flexible to try to meet "the new expectations" of consumers and retailers. The company said it was "essential" for it to invest to be able to better respond to customers' specific packaging requirements. Products are being packaged in different forms as consumers shop in different ways, be it in large stores, convenience outlets, in the foodservice channel or via e-commerce, Ferrero said.
The company said, for example, the new site would mean it could process a specific packaging request on Tic-Tac in two weeks, instead of eight at the moment.
SPI Logistic is running the site for Ferrero. France is one of the confectionery giant's largest markets by sales outside Italy.