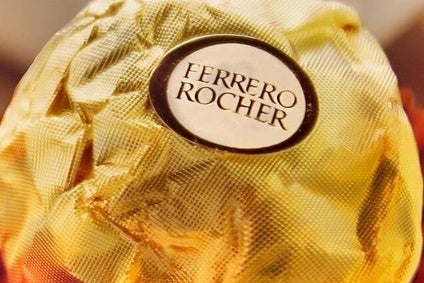 Michele Ferrero, owner of Italian confectioner Ferrero, died at his home in Monaco on Saturday (14 February) at the age of 89.
According to the company, his death followed months of illness.
Ferrero was founded in 1946 in Alba, Italy, and Michele Ferrero took leadership of the family-owned confectioner in 1949.
In a statement, the company said: "Michele Ferrero showed great talent, combining experimentation and passion, innovation and tradition, while managing to foresee the needs of the consumer and creating new categories of products. He is the inventor of products beloved by consumers worldwide: Nutella, Tic Tac, Ferrero Rocher and Kinder."
Among his achievements, Michele Ferrero founded the Ferrero Foundation in 1983 and created the Ferrero Social Enterprises in 2005. In recognition for his contributions, he was knighted Cavaliere del Lavoro in 1971 and awarded Cavaliere di Gran Croce in 2005.
His son, Giovanni Ferrero, CEO of the group, will continue to lead the company.