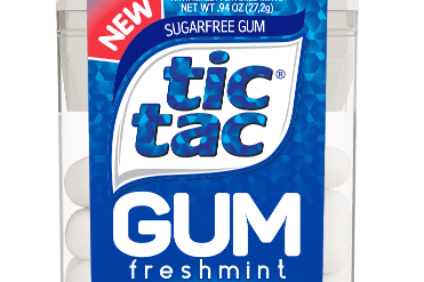 Confectionery giant Ferrero, preparing to take its tic tac gum to the US by the end of 2017, has also lined up more markets for the product this year.
A Ferrero spokesperson refused to be drawn on which other countries the Italy-based business was planning to roll out Tic Tac gum beyond the US and its domestic market, where it is already on sale.
"I can confirm that the USA will not be the second market for the product; there will be other markets launching this first, whilst the product roll-out will continue on into 2018," the spokesperson said. "Unfortunately, I cannot reveal which markets will be launching the product when."
Ferrero plans to launch Tic Tac gum in the US in December in Freshmint, Spearmint and Cool Watermelon flavours.
"Launching a gum gives Tic Tac consumers a new and exciting way to enjoy what they love about the iconic brand," Ferrero said in a statement announcing the US launch.