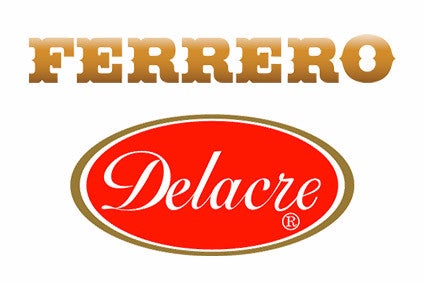 The sale of Belgian biscuits maker Delacre to the private investment vehicle of Giovanni Ferrero, the head of the Italy-based Ferrero confectionery group, has been completed, it was announced today (5 December).
A spokesperson for Delacre, which was part of Pladis, the biscuits and chocolate subsidiary of Turkish conglomerate Yildiz Holding, told just-food the transaction, put forward in the summer, was completed for an undisclosed sum on 3 December. The deal had been awaiting competition approval.
Under the terms of the transaction, Giovanni Ferrero's private investment vehicle "will take over all production facilities as well as retain the management and the employees of the businesses", Delacre's spokesperson said. Mr Ferrero's vehicle is not part of the Ferrero group.
Belgian-born Jérôme Grégoire, who was most recently Ferrero's country manager for Greece, Cyprus and Malta, has been appointed managing director of Delacre with immediate effect.
Grégoire said: "As an iconic manufacturer of fine biscuits, with a rich heritage and an established player in Belgium and France, Delacre is in a great position to build on and further expand its offering. I look forward to working closely with my new colleagues to capture the growth potential of the business."
Ferrero is the owner of brands including Kinder, Nutella and Ferrero Rocher.
Pladis, home to Yildiz Holding's biscuits and confectionery assets including United Biscuits, Godiva and Ulker, was set up in January.
How do you see 2017 panning out for your business? – take the just-food Confidence Survey now