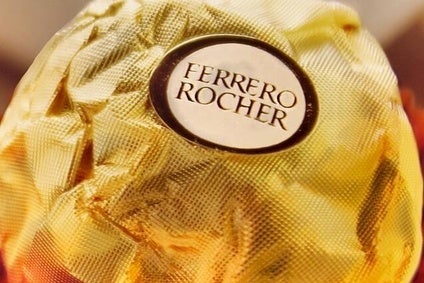 Confectionery giant Ferrero has indicated it is set to build a plant in China.
In its latest CSR report, the Ferrero Rocher owner said: "Another key decision was the investment in building a new industrial plant in China, aimed at supporting the development of Ferrero products in that area."
According to press reports in China, Ferrero is investing CNY5bn (US$98.6m) in a project in Zheijang province. Public files are said to show Ferrero's new plant is located in Xiaoshan. The plant is expected to produce 30,000 tons of confectionery annually and rake in sales of CNY5bn a year.
However, a spokesperson declined to comment specifically on factory plans when approached by just-food.
"We can confirm to you that China is a strategic market for the Ferrero Group and, as for other important countries, there are plans of investment and growth according to the business vision of the group. As soon as we can share specific further information, we for sure will keep you posted," she added.