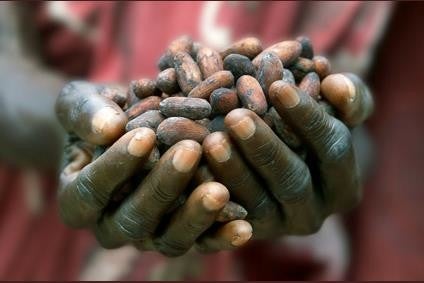 Italian confectionery company Ferrero is to double the amount of cocoa it purchases from Fairtrade-certified farmers to 40,000 tonnes over the next three years.
Marina Vanin, the global cocoa director at Fairtrade International, said: "Long-term partnerships with companies such as Ferrero enable small-scale farmers to plan for their future. This kind of stability is an important factor in driving sustainable development. Farmers need access to market information and technical knowledge to ensure long-lasting, sustainable supply chains."
Vanin said research had shown Fairtrade farmers "benefit the most when they can sell a significant percentage of their crops on Fairtrade terms".
Ferrero's collaboration with Fairtrade began in 2014. At last month's World Cocoa Conference in the Dominican Republic, Ferrero announced a new partnership with Fairtrade with plans to source 20,000 tonnes of Fairtrade cane sugar between mid-2016 and 2019.
Aldo Cristiano, who is responsible for Ferrero's sustainability programmes, said: "The Fairtrade cocoa programme is a key component of reaching our objective of 100% certified sustainable cocoa by 2020. We also pursue the same objective for cane sugar, and our experience from the collaboration over the last few years shows that we have found a good partner in Fairtrade."
Ferrero said last March it was joining chocolate manufacturers Mondelez International, Nestle, Mars Inc, Haigh's and Lindt & Sprungli in committing to use sustainably sourced cocoa in their products sold in Australia.