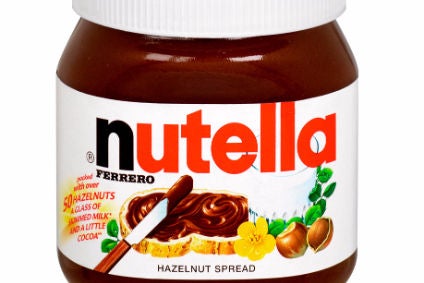 Italian confectionery group Ferrero will invest EUR42m (US$49.2m) in plants in Normandy to cater to increased demand for its hazelnut spread brand Nutella.
A new EUR30m logistics centre, with a surface area of 36,000 square meters, will be built at the Criquebeuf-sur-Seine site, offering storage for 45,000 pallets and to enable Ferrero to group its distribution activities in France at a single site while reducing its carbon footprint.
Work will begin in November and is scheduled for completion at the end of 2021.
A further EUR10m is earmarked to further modernise the Villers-Écalles plant – the company's largest production site for Nutella – and the remaining EUR2m will go toward the renovation of the group's French HQ at Mont-Saint-Aignan.
The funds are in addition to a project unveiled in January 2017, which made provision to spend more than EUR38m in several stages until 2021 in extending and modernising the facility in Villers-Écalles with the construction of a warehousing facility and the upgrading of handling and storage equipment, a spokesperson for Ferrero in France told just-food.