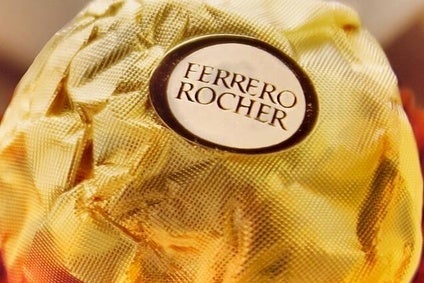 The Advertising Standards Authority of South Africa has ruled in favour of Ferrero after Lindt & Sprungli brought a complaint against the Italian chocolate maker over its advertising strategy in the market.
Lindt argued Ferrero had imitated its "Master Chocolatier" or "Maître Chocolatier" theme in communications.
Lindt argued: "The respondent [Ferrero] recently launched an advertising campaign featuring the character of a "Master Chocolatier". The respondent's "Master Chocolatier" character is portrayed in a manner which is almost identical to the manner in which the complainant [Lindt] has portrayed its "Maître Chocolatier" character over the last decade."
Ferrero rebuffed the accusation, explaining the commercial was developed against its wider "Savoire Faire" marketing strategy, which it said is aimed at communicating the "long history" of the group. In particular, Ferrero insisted "distinctive brand equities are clearly communicated to the consumer": the Ferrero Rocher trademark, the gold wrapping and gold, brown and cream label in transparent containers, and a conically shaped product display.
In its ruling, the advertising watchdog upheld Ferrero's assessment. "The complainant's depiction of a chocolatier as being dressed in a white double breasted jacket and chef's hat is not an original idea or concept unique to the complainant, nor is the idea of using the brim of the chef's hat to place branding. In addition, the idea that the chocolatiers are shown working with melted chocolate is merely descriptive, and is not unique to the complainant per se.
"It is unlikely that consumers would associate the content of the respondent's commercial with the "Master Chocolatier" concept used in the complainant's commercials."