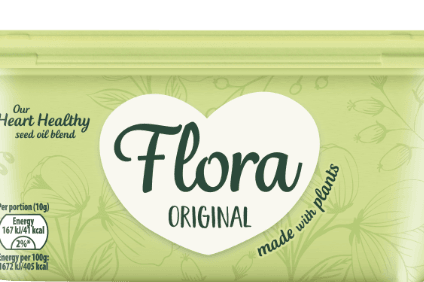 The number of private-equity firms remaining in contention to acquire Unilever's spreads division has reportedly narrowed to three.
According to news agency Reuters and the UK's Financial Times newspaper, Apollo Global Management, KKR/GIC and a consortium including Bain Capital are all still in the running but Blackstone and CVC are out of the race.
Reuters, based on unnamed sources, said Anglo-Dutch consumer goods giant Unilever has asked for interested buyers for the entire unit, which is spread over 60 countries, and for regional packages.
Last month, Unilever announced the sale of its spreads business in southern Africa to South Africa-based investment firm Remgro, which among its assets includes a majority stake in local food group RCL Foods, already a notable player in the category locally.
It has been estimated the sale price for the rest of the division, which includes brands such as Flora, will be around US$7bn.
The report suggested Unilever had asked bidders to submit offers by 19 October but suggested interested parties that did not make it through to the next stage could come back with a fresh offer.
It also suggested Unilever could opt for an IPO for the spreads division if it thought it could get a higher price.
Neither Unilever nor the private-equity firms concerned have commented during the process.
Unilever announced in April it would exit the spreads category, a business it has been struggling to grow in recent years.