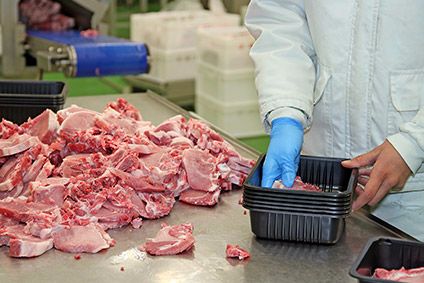 The UK meat industry is once again in the spotlight over the authenticity of products, with tests said to show a fifth of samples tested last year contained DNA not specified on labels.
Citing data obtained from the UK's Food Standards Agency (FSA) under a Freedom of Information request, the BBC revealed of 665 samples taken from meat products in England, Wales and Northern Ireland, 145 contained meat from animals not specified on the labels.
The samples were taken from 487 businesses, including restaurants and supermarkets. Of the total identified as not being in compliance with industry standards, 73 came from retailers, including three unnamed supermarkets. A further 50 came from restaurants, while 22 originated from manufacturing or food processing plants.
The FSA said its tests had targeted businesses suspected of having compliance issues, but even so, the results amounted to "deliberate inclusion".
The findings prompted comment from prominent UK food-safety experts. "Tells me lack of control in parts of the UK food supply due to government cutbacks. Tells me some Local Authorities couldn't be bothered or perhaps afford to do any testing," Prof. Chris Elliott, founder of the Institute for Global Food Security & Pro Vice Chancellor at Queen's University Belfast, tweeted.
Meanwhile, the British Meat Processors Association (BMPA) issued its response to the findings today (5 September).
"BMPA is very disappointed to hear about any deliberate inclusion of non-declared meat in any meat products and we strongly condemn this behaviour and consider it unacceptable. We stress that these were targeted investigations, which means they were based on intelligence received by the FSA or local authorities and we are glad that the system works to identify these problems."
Still, the UK meat industry is once again in the limelight following recent cases of hygiene scares and non-compliance issues at meat processors, including 2 Sisters Food Group and Russell Hume. The latter was forced out of business earlier this year after inspections by the FSA revealed problems over "procedures and processes" related to use-by dates.
And UK meat supplier Fairfax Meadow also had to withdraw some of its products following inspections by the FSA, which also affected DB Foods, a meat supplier to Muscle Food.
BMPA added in a statement today regarding the BBC's revelations: "Many companies in the meat industry work hard to avoid this happening to their products by doing species testing on a risk-basis on material they buy in and on product when production lines change from one species of meat to another."
According to the broadcaster, an FSA spokesperson said it was up to the relevant local authorities – which procured the samples before sending the results to the FSA – to lead individual investigations and take "appropriate action", such as prosecutions.
He added the results were "not representative of the wider food industry".
The BBC found that the samples contained DNA from as many as four different animals, while others contained no trace of the meat specified on the product's label at all, including a portion of ostrich meat, which contained only beef.
Among other findings were that meat labelled as lamb was most likely to contain traces of other animals' DNA, followed by beef and goat. Cow DNA was the most commonly-found contaminant, followed by pig, chicken, sheep and turkey.
Meanwhile, it said the most commonly mislabelled product was mince meat, while sausages, kebabs and restaurant curries also featured. Other products included ready meals and pizzas.
just-food analysis – These are troubling times for the UK meat sector