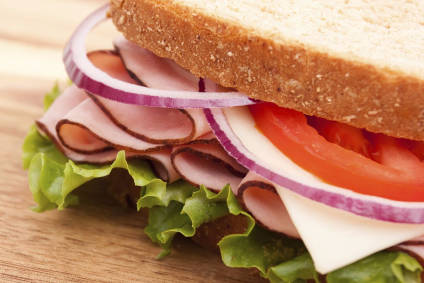 Embattled French food holding company Financiere Turenne Lafayette has accepted a takeover offer from local pork giant Cooperl for its charcuterie business.
Financiere Turenne Lafayette said the bid "ensures the future of the division in an excellent condition".
Cooperl's offer is for all of the assets – and employees – of five Financiere Turenne Lafayette charcuterie units: Paul Predault, La Lampaulaise de Salaisons, Madrange, Montagne Noire and Germanaud. The value of the bid was not disclosed.
"It is an industrially and socially responsible project, two imperative criteria when we were choosing from the offers," Financiere Turenne Lafayette said.
The transfer of the business to Cooperl is expected to take "several weeks" and is subject to talks with staff, Financiere Turenne Lafayette said.
just-food reported last week Cooperl had put together a bid for Financiere Turenne Lafayette's charcuterie assets.
Financiere Turenne Lafayette, which has a portfolio that also includes William Saurin ready meals, received emergency financial aid of close to EUR70m from several banks and the French state at the start of the year.
It followed the preliminary findings of an audit that revealed evidence of the falsification of the group's accounts over a prolonged period and debts in the region of EUR350m. Financiere Turenne Lafayette operates 21 production plants and employs 3,200 staff.
Announcing the acceptance of the Cooperl offer, Financiere Turenne Lafayette said its "other divisions are the subject of initial offers that are still being clarified and discussed".