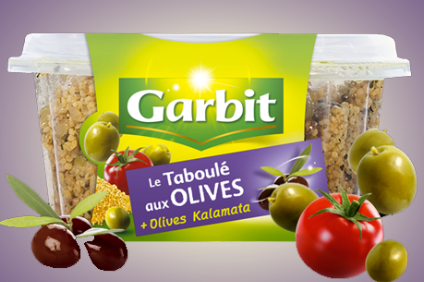 The preliminary conclusions of an audit into the financial state of French food industry holdings group Financière Turenne Lafayette have sent alarm bells ringing over the future of the William Saurin and Madrange owner.
FTL's audit followed the death of company founder, president and sole owner, Monique Piffaut, last month, although it pre-dated the hiring of the company's new president, Eric Le Gouvello, who was appointed last week.
The audit has revealed what FTL has called "a misrepresentation of the group's accounts over several years within a context of extremely poor market conditions for the food industry in general and for certain of the group's subsidiaries in particular".
The statement continued: "The new management is working on the ways and means which would allow the activities of the group's companies to be pursued and for jobs to be preserved, with the aim of ensuring its lasting future and strategic position. Several options are being considered, among them looking at new ways of raising finance, including opening up the group's capital."
An indication of the seriousness of FTL's plight can be gauged from the fact France's Agriculture and Economy Ministries found it necessary to issue a statement to show its solidarity towards the group and its staff.
"The state is ready to play an active role alongside FTL's customers, suppliers, banks and long-standing partners to support the group's through this period," the statement said. "Audits are currently taking place to clarify as swiftly as possible the exact situation of the group and to determine the scale of its [FTL's] economic difficulties and of the practice of misrepresenting the accounts."
A judicial investigation is underway to determine responsibility, the ministerial statement added.
FTL owns French food brands including William Saurin ready meals, Madrange charcuterie and Garbit couscous. It employs 3,200 staff.
In its statement, FTL added: "Despite its difficulties, the group is confident in its future. It has some good assets linked to the strength of its brands, the expertise of its staff and its unique position in the French market for charcuterie, ready meals and fresh deli products." The company declined to comment further.