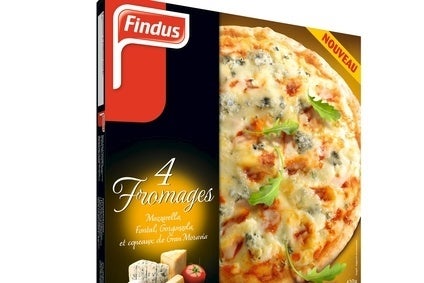 Findus Group is re-entering the pizza and shellfish categories in France, another move from the business to diversify its range in the country.
The frozen pizzas, manufactured in Italy, come in three varieties – reine, bolognaise and quatre fromages.
Findus said the calamari is made without palm oil, perservatives and artificial colours.
The company, set to be taken over by Nomad Foods after the owner of Birds Eye in Europe struck a GBP500m (US$760.8m) deal in August, has also added to its ranges of soups and snacks.
Findus has added a porcini mushroom variety to its line of frozen soups, which, launched in 2013, now numbers five products. It has expanded its line of Speed Pocket frozen snacks and developed a new line of filled tortillas called Petits Garnis.