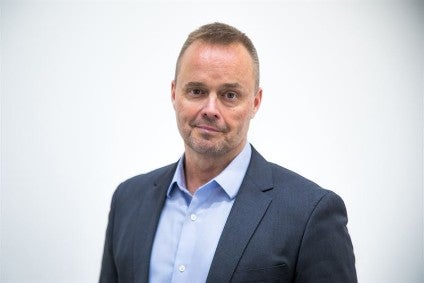 Paulig Group announced the appointment of new chief executive and president Rolf Ladau who will assume the role at the Finnish food company on 1 June.
In the meantime, Tina Anderson will continue to fill the position of acting CEO at the Helsinki-based firm, according to a statement today (9 January).
Ladau is managing director at the confectionery unit of Finland-based food company Fazer Group. His career spans roles at Coca-Cola, Procter & Gamble, Gillette, Kellogg and Unilever.
Paulig chairman Mikael Aru said: "We are pleased that one of Finland's most internationally experienced FMCG leaders will join Paulig Group as the CEO and president. We also highly appreciate his knowledge from multi-national companies combined with the experience of working in a family-owned group."
Paulig's business divisions encompass snack foods, naturally-healthy food, coffee and 'world' foods, with brands such as those of its namesake, Santa Maria, Risenta and Poco Loco. The company has operations in 13 northern European countries, and its products and services are sold in more than 40 countries.
Once Ladau becomes CEO in June, acting chief executive Anderson will focus on her role as senior vice president of the group's strategy and growth function, to which she was appointed in August 2016.
Ladau said of his appointment: "I have always been drawn to brands that have a sense of purpose and a clear role in the consumers' lives. In my mind, the brand portfolio of Paulig Group responds to what consumers are increasingly looking for both today and in the future."