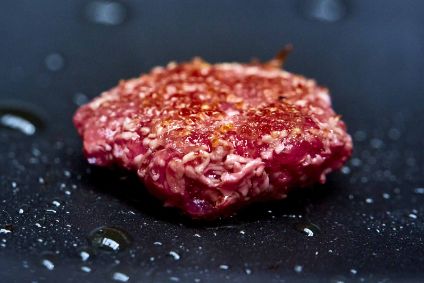 Finland-based food-and-beverage company Paulig Group has invested in Mirai Foods, a Switzerland-based cell-based meat firm.
In a round of seed funding, Mirai has raised US$2.4m and said it would use the money to prepare for the commercialisation of its lab-created beef product.
Paulig, the owner of Santa Maria meals and Gold&Green plant-based meat, invested in Mirai through its in-house venture fund. Other backers included technology investment company Team Europe.
Zurich-based Mirai, founded in 2019, suggests it is one of the few companies operating in this field that does not genetically manipulate the animal cells it uses to create meat products, which it predicts will be an important distinction for Europe-based consumers.
Speaking about the funding round, Christoph Mayr, Mirai co-founder and CEO, said: "We are proud to have such a strong and diverse pool of investors aboard for this journey.
"Paulig Group, with their extensive experience in the food industry, is an ideal partner for product development and distribution. Team Europe has a super strong track record in building and supporting global players. Like us, they have a very commercially-driven mindset and want to reach customers as soon as possible."
Marika King, head of Paulig's venture arm PINC, said: "Mirai Foods is a second-generation player in this field and they have been extremely fast. It only took them six months to develop the first prototype and we are very excited to be part of this team's journey. It is a great fit for PINC and Paulig – we want to actively support the development of new sustainable and healthy food."
In total, seven investors participated in the funding round, including "mission-aligned individuals" and bio-tech VC funds.
Mirai said it is aiming aims to produce a variety of product lines but its first product will be beef.