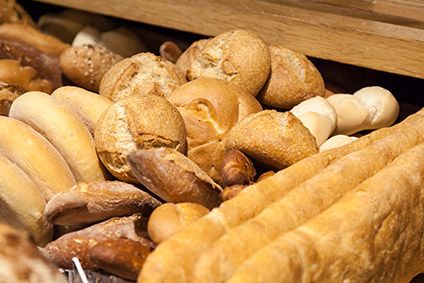 UK bakery business Finsbury Food Group is to acquire free-from producer Ultrapharm.
In a notice posted with the London Stock Exchange, Finsbury said it would pay GBP17m (US$21.9m) in cash upon completion, a further GBP3m up until June 2021 "subject to the continued employment of key management" and a final incentive payment subject to performance criteria" over the period estimated at around GBP1m.
Ultrapharm has manufacturing facilities in the UK and Poland, and generated GBP19.5m in revenues for the year ended in December. The company produces gluten-free bread, buns, rolls and other "morning goods" to "long-term blue-chip customers", including Finsbury itself.
John Duffy, chief executive of Finsbury, said: "We are delighted to have secured such a valuable strategic acquisition, one that presents the group with a significant opportunity to access an exciting and high-growth marketplace. Ultrapharm has a robust market position both in the UK and Europe, extensive technical ability and strong relationships across a high quality and diverse customer base."
Five years ago, Finsbury sold its free-from business United Central Bakeries to UK gluten-free specialist Genius Foods in a deal worth GBP21m (then $31.8m).
Duffy added: "Alongside the growth opportunities this acquisition brings, in line with the group's strategy, it further diversifies us by geography and category; giving us a further foothold in Europe and allowing us to diversify into the free-from market."

Founded in 1993, Ultrapharm posted EBITDA of GBP1.6m last year and profit before tax of GBP0.8m. Its assets are valued at GBP10.8m.
Finsbury said the UK free-from bread and morning goods market has grown 92% over the last four years, according to data from Kantar. Citing figures from Technavio, it added the gluten-free bakery market in EMEA is forecast to grow at a CAGR of 10.6% over the period 2017-2021.